Here are 3 advanced SEO techniques that you can implement right away to increase your search traffic. Getting more visitors should help you convert more people into customers too.
There's more that goes into conversion optimization than just getting traffic, like making sure you have a clear lead capture form, a sales page, and descriptive product pages.
But you can't sell to people who aren't there, right?
So let's get started!
1. Send link juice to lower ranked pages
If you have a page that's currently on page 2 or 3 of Google search results, you can help move it up to page 1 by passing on quality link juice to those lower ranked pages.
Link juice refers to outbound links from high authority sources to your content. Since those links are coming from high authority websites, that reputation gets rubbed off on your content. Essentially, this gives Google an indication that your content must be high quality too.
Let's look at it this way: you have two websites that are 100% identical – same design, same content. If every other factor were the same, the site with the most links would rank the highest in search results.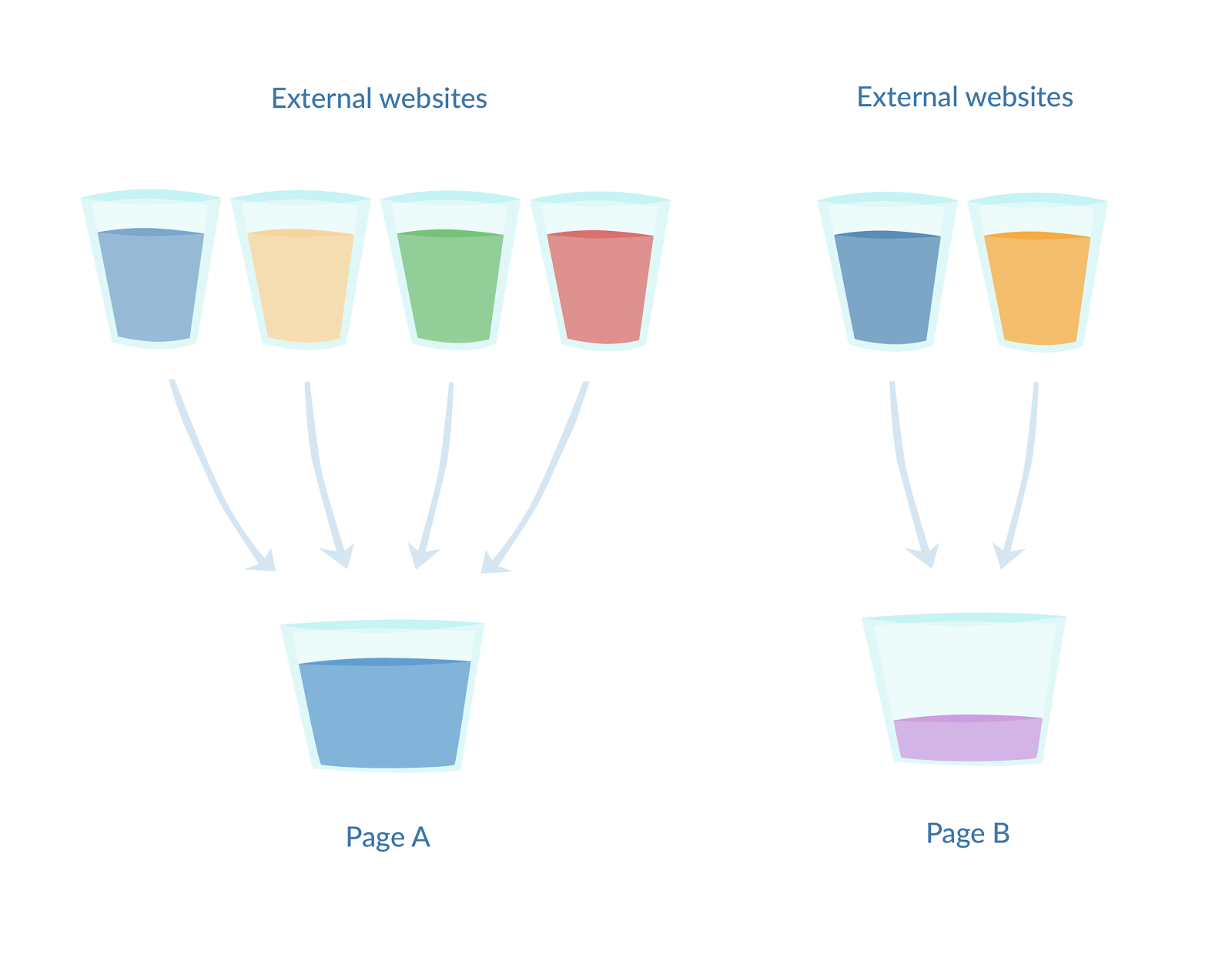 Now, it's the third organic search result on page 1!
Here's how I did it.
Step #1: Updated the post. I added new links, content and recent data to bring the post up to date.
I cover how to update your older content in detail in Section 18!
Step #2: Shared it across social media again. Since I updated the post, I shared it on all my social networks again. This brought in a lot of new traffic.
Step #3: Linked to it in my newer posts. Every time it was relevant to a new post I was writing, I included a link to it. This directed traffic to the older post and resulted in people sharing it and linking to it themselves.
It doesn't happen overnight, but over the span of a few months, I went from page 2 to almost the top of page 1.
2. Snag broken link opportunities on Wikipedia to build links
This is something a lot of marketers overlook, but it's very powerful for generating high authority backlinks to your content.
Scan Wikipedia for dead links and claim them as your own!
Didn't think of that, did you?
There are two types of links you can get from Wikipedia:
Citation needed: This means someone editing a Wikipedia article mentioned a statistic or fact without linking to a source.
Dead link: This is a source that was previously linked to but for whatever reason, the website or page does not exist anymore.
If you can write a post about the topic, and be a credible source of information, you can get these valuable links from Wikipedia.
I like to use a tool called WikiGrabber to find these link opportunities. Enter your keyword and click Search.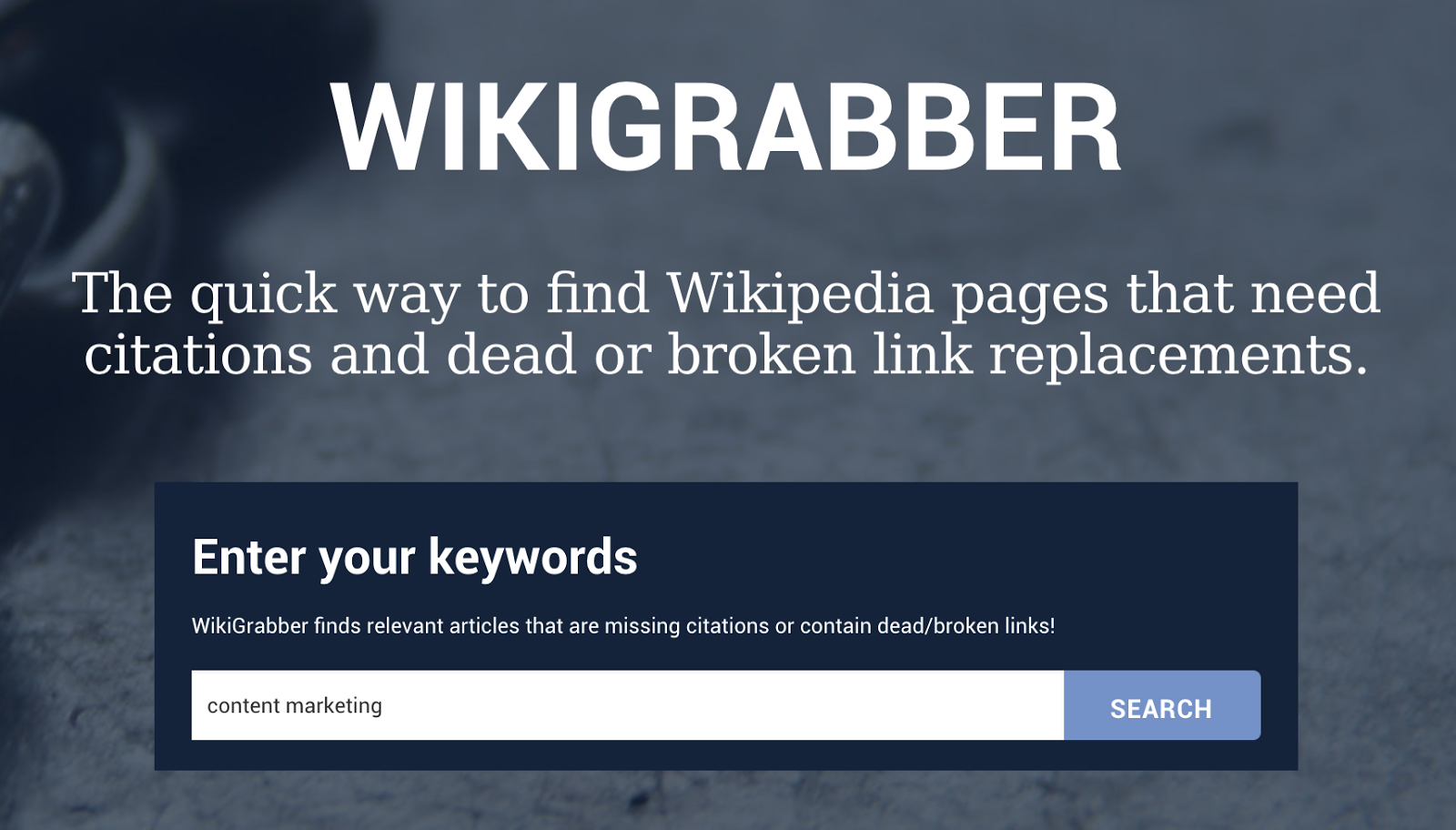 WikiGrabber then shows me this list of Wikipedia articles that need citations or that have dead links.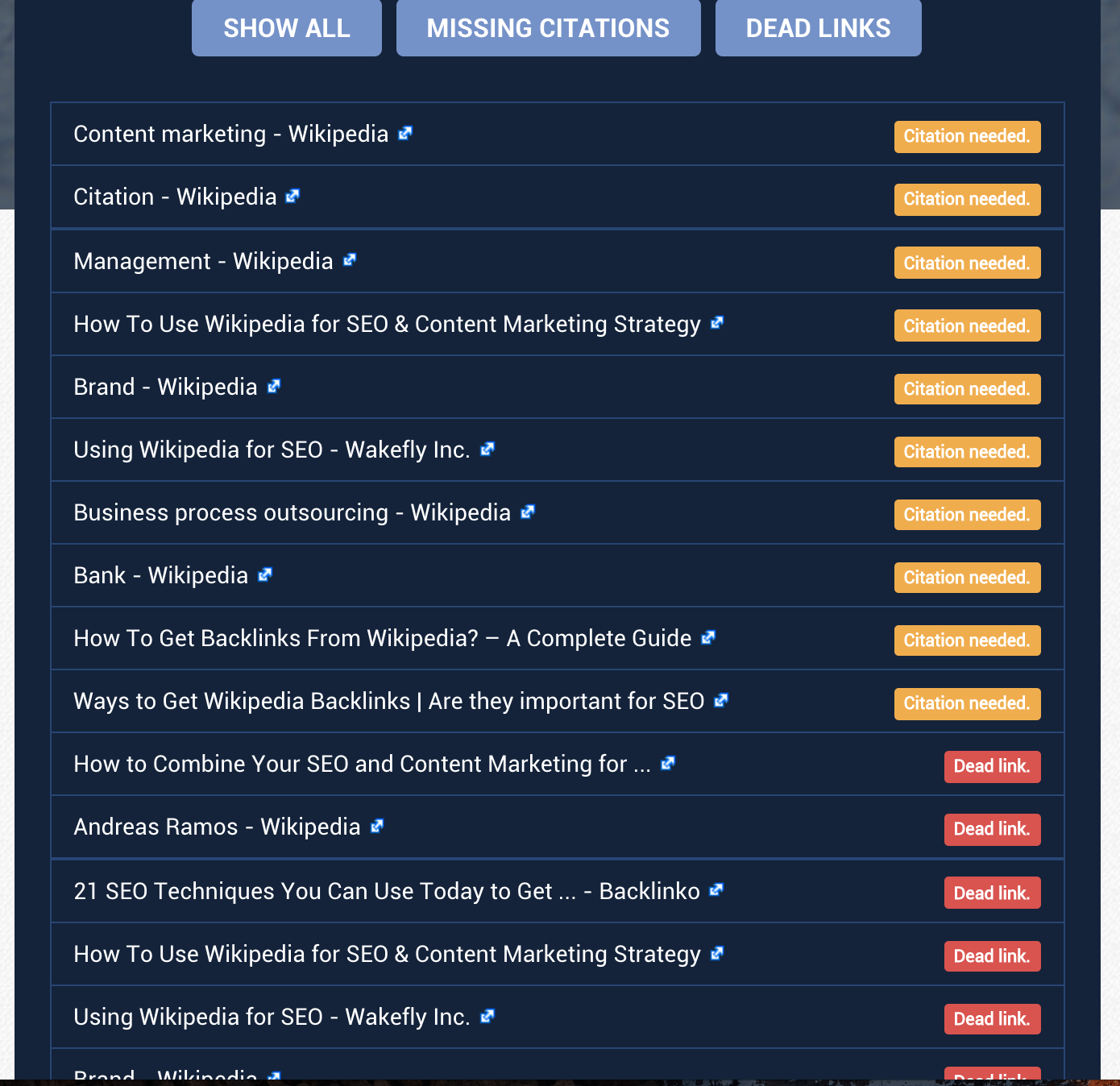 You can also use Google to find dead links on Wikipedia. Use the following search term:
site:wikipedia.org "Keyword phrase" "dead link"
For "content marketing", you get the following results: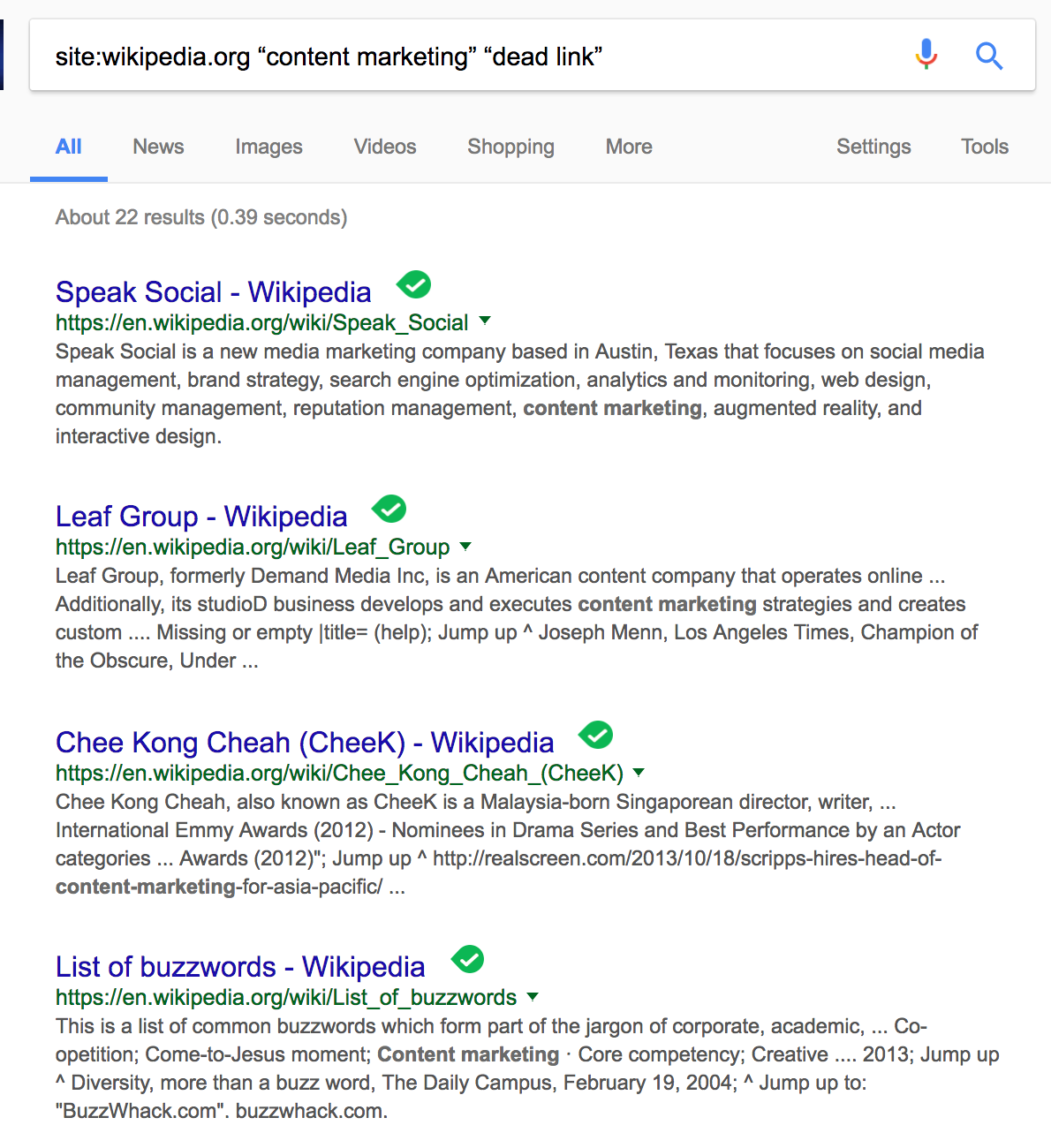 Let's check out this article on Content Marketing.
Scroll through the article until you see the text [citation needed].

Read over the item that needs a source. If you have content that already backs up this statement, you can move ahead to submitting your link. If not, you will need to write a new post that thoroughly covers this topic and provides verifiable data.
4. Write at least 1,890 words
Backlinko analyzed 1 million searches and found the average first-page search result was 1,890 words.
There have been numerous studies and experiments on the correlation between content length and search engine ranking.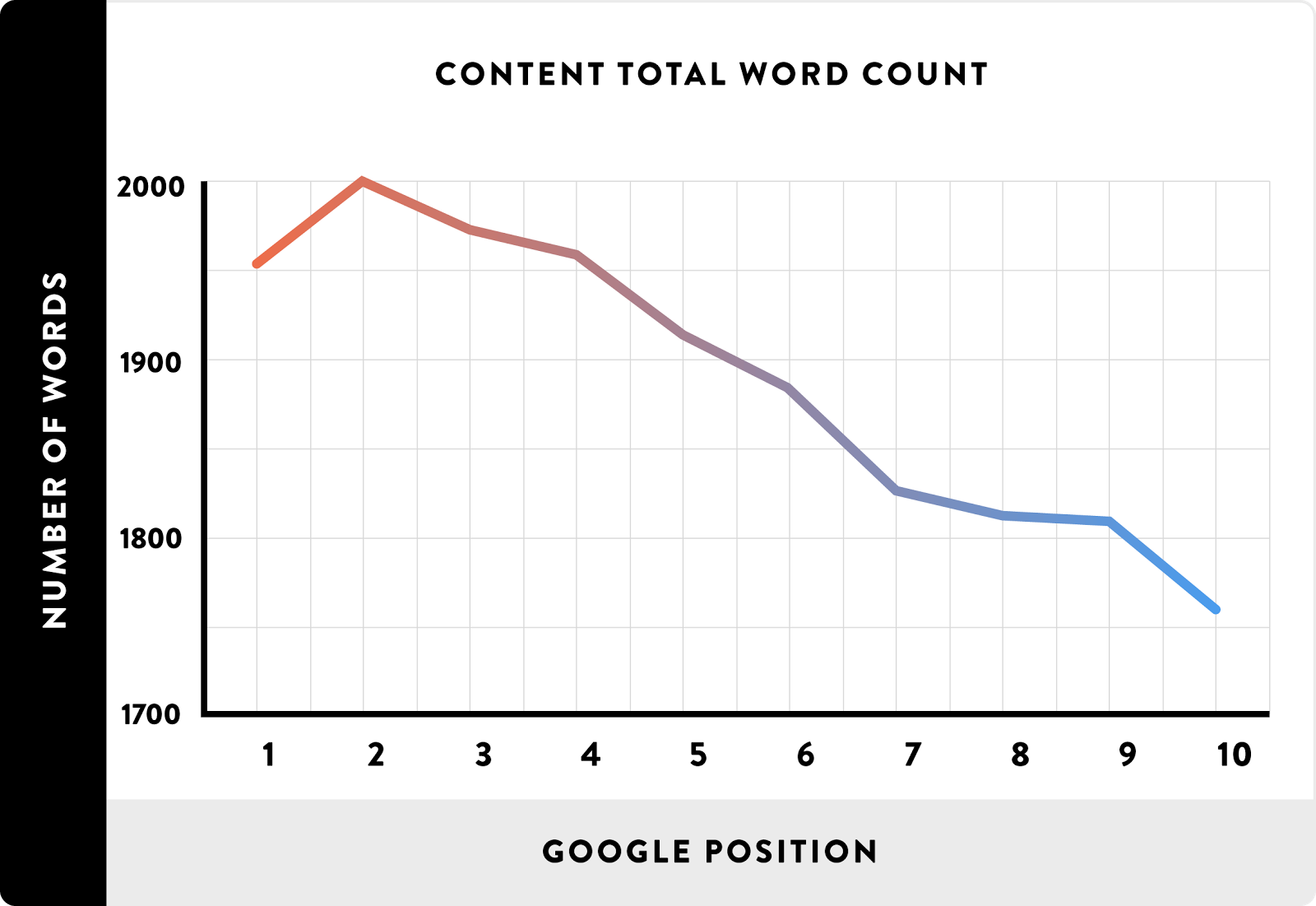 This graph from Backlinko shows their findings that the top five search results all had an average content length of over 1,900 words.
We did an experiment for QuickSprout. The results showed that our posts over 1,500 words received almost double the amount of social shares than the ones under 1,500 words.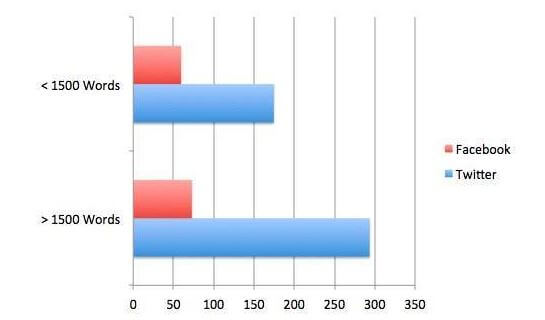 Content length isn't everything. A shorter blog post that's higher quality will still outperform a longer, low-quality post.
The trick is to cover one topic in so much detail that every part of the post is valuable to the reader. Making it more valuable to humans makes it more valuable to Google as a page to display in search results.
A key benefit of longer content is that it will naturally contain more relevant keywords and rank for them.
A recent Ahrefs study found that the average first organic result in Google ranks for approximately 1,000 keywords.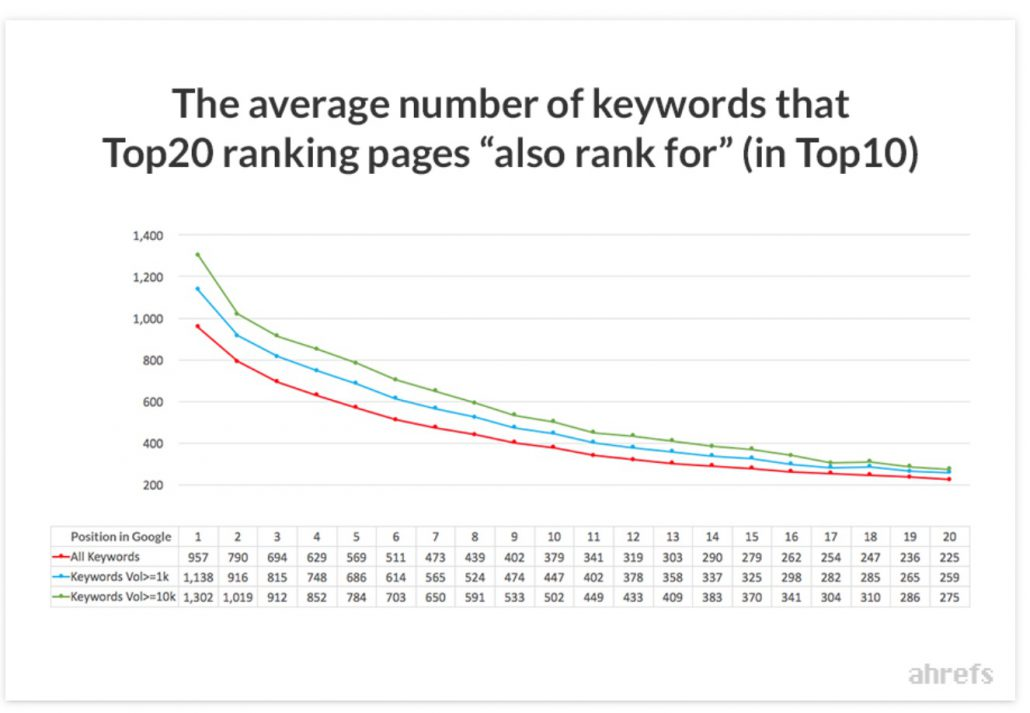 That's a lot of SEO power!
Consistently publishing informative content over 1,890 words will yield big returns in organic search traffic.